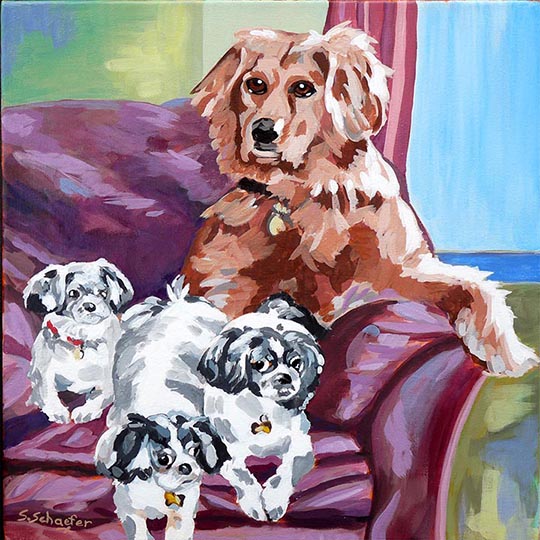 I was asked by a high-school friend to paint a commission of her son's dogs. Knowing that this was going to be a gift to her son, made it even more special for me to work on.

To see more of the process, please read my Dog Blog. Working on a Doggie Commission.

I named the painting "Puppy Luv".

A happy client, here is what she had to say:

"You are fantastic…That is wonderful…I love it…You are very good at what you do Susan…Thank You"